CONNECT.
November 15 – December 17, 2016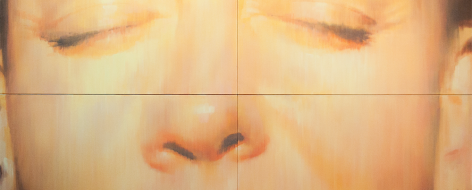 CONNECT.
be. feel. approach. find. observe.

It is important for me to be in contact with myself, to connect with myself, but not place myself in the centre of attention. It is important for me to observe, notice, and not to teach nor judge. Noticing life is a new beginning that is derived from the present moment. This is the connect. This is how I connect.

Here, the narrative is formed through a human face that shows minute and fine vibrations, feelings and happenings. There is intention to merely touch global consciousness at the universal level with the personal style, dissected to a microlevel.