REVISE
March 14 – April 18, 2017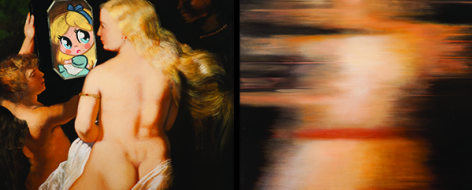 Revise (lat. Review) invites to look again.
While looking again, something has changed – era, form, method. The basics of the past stagger, almost loosing recognition. The artist deviates, mix the details and then arranges by her own principles.
In the exhibition will be seen the review of history of art and its variations.