Flow
March 2 – March 24, 2018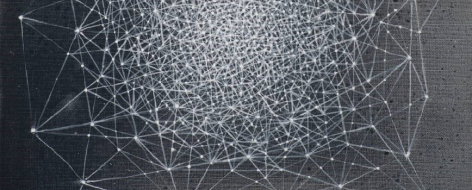 The exhibition FLOW is like a portrayal of my creative work and the world's vision in my development period from 2015.-2018. Depiction of experienced and sensed in my closest form of expression, experimenting and vary of techniques, trying to say what's impossible to say in words.
Zane Balode graduated Art Academy of Latvia from faculty of painting (prof: Aleksej Naumov) in year 2010, and advanced her knowledge at Porto University. In year 2008. and 2010. Zane Balode received Brederlo von Sengbusch art price.
The artist have been organizing more than 10 personal exhibition and earned noteworthy recognition.
In gallery will be displayed works made in lithography technique which are complemented with ink, which symbolizes the surrounding - cosmos. From complete emptiness to overflow-"I, silence and my surrounding or cosmos".
You will be able to see new, just made paintings.