INTERNATIONAL ART FAIR WARSAW 2016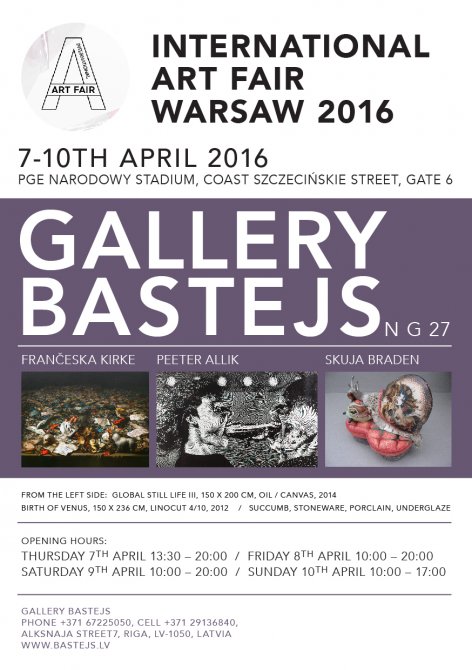 International Art Fair Warsaw 2016 is a new artistic event in Poland. The first edition will take place from 7th to 10th April 2016 in Warsaw. The visual arts shall be a pillar of the agenda of the IAFwarsaw 2016 however, artists from the world of photography and modern design will also abound. There will also be numerous additional events, such as artist meetings, workshops and film screenings. The fair will host exhibitors from Poland and abroad.
IAFwarsaw 2016 is aimed both to collectors, interior designers, architects, and the business men and every art lover.